Why a Content Management System Makes Sense
Aug 19th, 2009 | By
Aaron
| Category:
Recommendations
If you're in the mar­ket for a web­site, and you haven't heard about blog engines and Con­tent Man­age­ment Sys­tems (CMS), you haven't been in the mar­ket for long. The main issue peo­ple have with web­sites in gen­er­al, at least in my expe­ri­ence, is main­tain­ing them. Folks feel intim­i­dat­ed by learn­ing "HTML" or "pro­gram­ming" (which inci­den­tal­ly is nev­er an issue, because what users do is NOT pro­gram­ming).
These days, there are hun­dreds of solu­tions to that prob­lem, but in the inter­est of time I'm only going to talk about my favorites. What are those favorites, you ask? Word­Press, for one…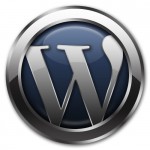 Word­Press start­ed out as a blog engine some years ago, and was based on a won­der­ful devel­op­ment mod­el called MVC (Mod­el / View / Con­troller), which is WAY out of the scope of this arti­cle, but still awe­some. The idea was sim­ple. Make it so that non-coders could run a decent blog with­out doing a ton of work keep­ing things uni­form. It has evolved onto a full fledged con­tent man­age­ment sys­tem with e-com­merce capa­bil­i­ty and so many free plu­g­ins you'd be hard pressed to find that what you need doesn't already exist.
So how does that trans­late to help­ing the aspir­ing web­site own­er? Well, these days, Word­Press has got­ten so easy to use, it's on par with fig­ur­ing out how to send an e-mail. If you can do that, you can use Word­Press effec­tive­ly.
It can update itself, it can let you know when it needs some­thing and it can take the guess­work out of keep­ing things uni­form. So what's the catch? Well, quite frankly, there isn't one. It can be got for the low bar­gain price of $0.00 and comes as an option on every Lin­ux host­ing plan under the sun (more on that in a future arti­cle). There are so many free themes (essen­tial­ly tem­plates) avail­able for free that the enter­pris­ing indi­vid­ual can get him­self up and run­ning with a cool look in min­utes. Set­ting it up is so easy I taught a 60 year old client to do it in about two min­utes (almost said "a cave man can do it"). Did I men­tion it's free? It is…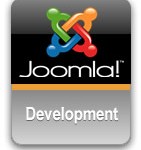 The next great CMS that I rec­om­mend is Joom­la (or Mam­bo, because from where I sit, there is lit­tle dif­fer­ence). It has come a long way from the old days, and can do some amaz­ing things out of the box. It is not as easy to learn or man­age as Word­Press, but it's still pret­ty easy. I rec­om­mend Joom­la or Mam­bo to clients who have com­plex require­ments and want to grow beyond just a com­merce or mar­ket­ing site, or that have a team of peo­ple who will be man­ag­ing the site. Like Word­Press, it tells you when it needs updat­ing, and won't let you do the wrong thing when edit­ing files.
Joom­la is also com­plete­ly free, though more of the pre­mi­um plu­g­ins that you may want you'll have to pay for. There are hun­dreds of them, and for most of the things you want to do there is a plu­g­in read­i­ly avail­able.
As time pro­gress­es, I ful­ly intend to write a few arti­cles on how to do the sim­ple things in both Joom­la and Word­Press, but you'll find hun­dreds of tuto­ri­als all over the Inter­net on most of them. I sim­ply want to put a new spin on those arti­cles and help new users avoid some com­mon mis­takes. Expe­ri­ence goes a long way, and while I could do it for you (for a fee) I hate busy work.
Stay tuned.