Portfolio
Gary M. Collins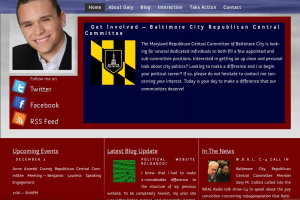 Tweet This is another political site that was done using WordPress.  Gary manages the campaign of the last political site I did.  The background employs very wide (1400 px) jpgs that have a fabric texture, and a little CSS3 for those of you that use a real browser like Firefox 3.5 or Safari (in case […]
[continue reading...]
Lawless For Maryland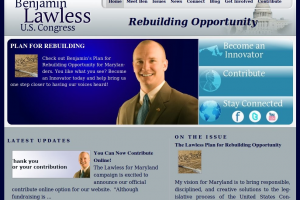 This site is yet another WordPress implementation making heavy use of template files and custom scripts per page. WordPress seems ideally suited for political campaigns and political websites for it's simplicity and ease of maintenance. The idea with this site was to make it look professional and make use of social technologies which politicians are starting to realize are necessary and smart.
[continue reading...]
An E Button That likely Won't be Used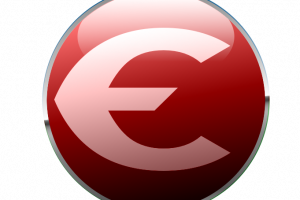 It's a glassy button using a font that is made to resemble an eye. If you can think of a purpose for it, let me know.
[continue reading...]
Local Stalker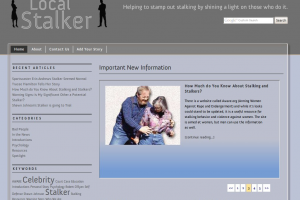 As per the way business has gone lately, it's a WordPress blog theme. I love working with WordPress, and so do my clients. They get up and running fast with an elegant looking design, and they can put whatever they want on it with a very shallow learning curve. If you are paying someone for updates, you owe it to yourself to look into WordPress.
[continue reading...]
O.M.F.G. This Sucks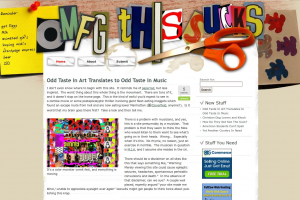 The site was designed to be kitschy and obnoxious, which I think we accomplished, but it was also supposed to be simple. No movement (that isn't an ad) and no crazy plugins that do crazy things… Just a site where you can go and get a laugh at the expense of others.
[continue reading...]
Ain't Misbehavin' Gentle Dog Training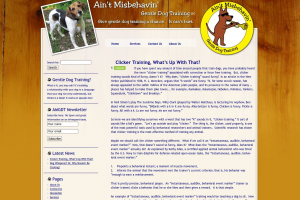 We started with a wood grain photo (from my old house) and faded it to a bright brown, then laid some graphics on it with a translucent content pane. He is actually a very good writer, and he also does a lot of legal work with animals and animal related organizations. He's actually helping the state of PA write anti-abuse and anti puppy mill laws.
[continue reading...]
Smith Investment Management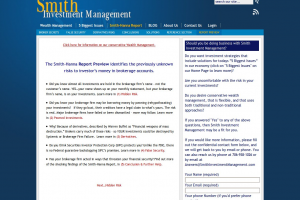 We took a few backend items in this site and made them work together, so there is an underlying membership (continuity) component, as well as a payment gateway and newsletter function. It has an auto-responder and a few other nifty gadgets, all on a simple, almost minimalist substrate. The whole thing involved a great deal of education so that the client could manage the site himself.
[continue reading...]
Independent Struggle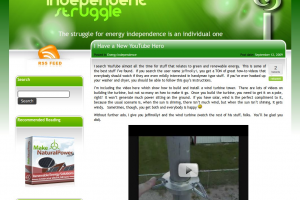 I did this site for fun, but I still dig it. I want to have more time to update it and put interesting things on it. The purpose of this site is to chronicle my journey toward energy independence. It happens to be pretty green.
[continue reading...]
Chesapeake Tree and Outside Services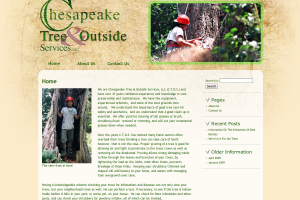 …they wanted a classy website that resembled wood and had a good deal of natural color. I got to play around with this design, so there was a lot of room for experimentation.
[continue reading...]
Timeout Equine and Pet Sitting Service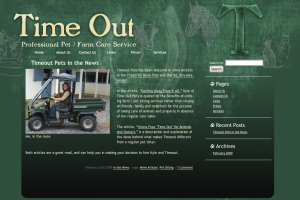 Tweet I enjoy sites like this.  They're a-traditional, mildly grungy, not dark, but not light and use completely non-standard colors.  I have to hand it to the client on this one.  She had a vision and made me realize it.  I love working with clients who know exactly what they want and wring it out […]
[continue reading...]